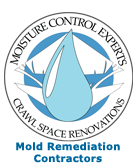 Water Damage Restoration & Mold Removal
Serving Goose Creek, Summerville, Hanahan, Charleston & Mt Pleasant SC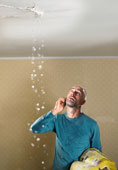 Restoration and Mold Remediation 24 Hour service 7 days a week
Water Extractions
Structural Drying
Reconstruction
Step 1 - Immediate response
Timely response is the most critical factor in water damage restoration and necessary to prevent progressive material damage, amplification of Micro Organisms to minimize potential adverse health effects. When a flood or water damage occurs time is the enemy. More time equals more damage which equals more money. The mitigation process is designed to lessen the effect of the loss and stop the growth of mold. We make sure that the source of the water is stopped or contained, the water is then extracted and personal items are removed to a secure, dry area.
Step 2 – Structural Drying
Specialized drying equipment is used to dry quickly. Turbo air movers are used to begin the process of evaporation and low grain dehumidifiers are used to remove evaporated water from the air. Moisture meters and thermo hygrometers are used to track moisture content in a building and aid in determining what equipment to use and for how long. Each disaster is different but expect a 2 – 3 day dry time for normal circumstances. Additional drying time may be needed for more severe cases.
Step 3 – Structural Restoration

Now that the area is dried and lack of mold presence is verified, its time to put your building back together. Depending upon your circumstances, one or more of the following procedures may be required.
Structural repairs such as sheetrock repairs, baseboard or trim replacement and lastly prime, caulk and painting.
Carpet pad replaced and carpet placement, carpets are lifted up during drying process for turbo air driers (depends on several variables)
Carpet pad and carpet replaced. This would done only if water was an issue for over a long period of time and mold contaminated carpet.
Furniture and contents replaced to original locations
Final steam clean, disinfect and deodorize.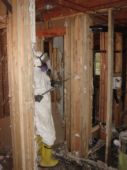 IAQA and Micro Certified
IICRC Certified
Certified Thermographer
EPA Certified Lead Renovation
OSHA,1910.134 Compliant
SC Licensed Home Builder
Air and Bulk sampling
Commercial
Industrial
Residential
60 Minute response time (most cases)
Xactimate estimating
Insurance claims accepted
Free mold consultation with CMR/CMI